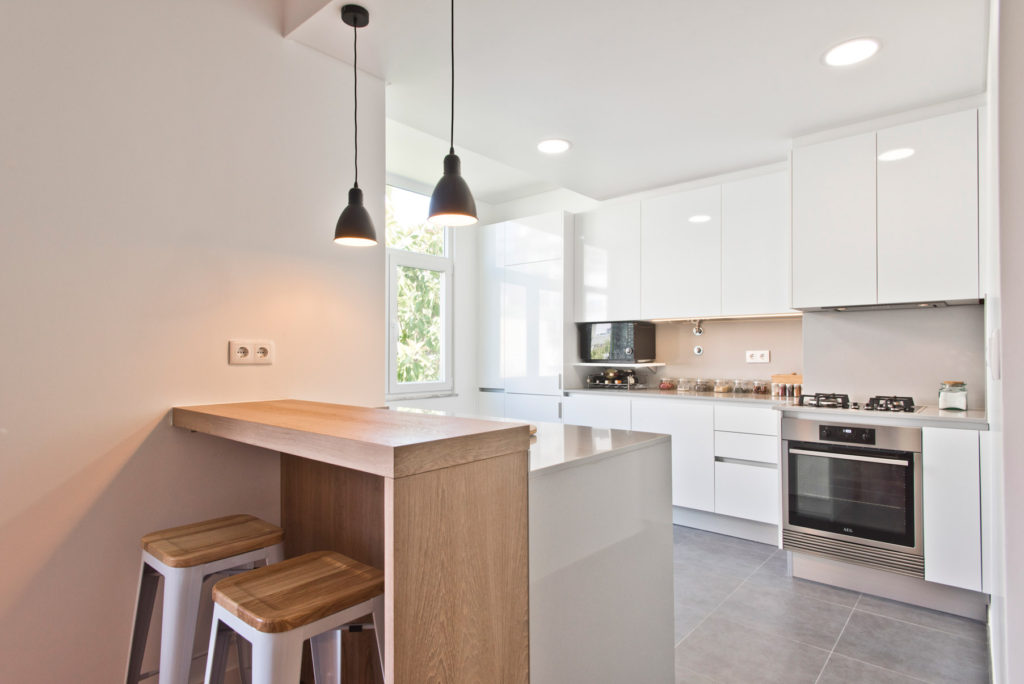 In this 2-bedroom apartment in Oeiras the living spaces were disconnected by confined circulation areas that restricted connections and views. Although the apartment was not small, it felt the opposite. The project expands and aggregates the distinct types of spaces.
We started to work on this renovation project with two basic requests from the client. One was to have the living and dining room communicating with the kitchen. The other was to add an additional bathroom, if at all possible.
The design project makes the living room the central space of the apartment, resolving circulation and lighting issues. The transformed living area communicates not only with the kitchen, but also with the hallway and balcony, benefiting from the light and amplitude that these spaces offer.
The previously cramped circulating and storage areas gave room to a second bathroom and to a new vestibule and closet area that enlarge the bedroom, now ensuite.
The space organization was optimized, providing greater integration in the social spaces and greater intimacy in the private areas.
Oeiras apartment renovation, Oeiras
Architecture: Tomás Salles
Photography: Mauro Motty